Product Overview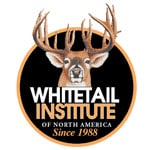 Features
Includes a Sainfoin variety specially selected by the Whitetail Institute for its preference by deer – THEY LOVE IT!
Includes Persist Forb, the highly attractive, sweet backbone perennial in Imperial Whitetail Extreme
Includes specially selected X-9 Technology grazing alfalfas – more leaf relative to stem, more palatable to deer than ordinary hay alfalfas
Includes WINA-100 perennial forage chicory – vastly more tender and palatable to deer than traditional, more waxy textured chicories
Provides up to 44% antler-building protein
EXTREMELY cold tolerant
Heat, drought and disease resistant
Coated with RainBond for enhanced seedling survivability
Lasts up to 5 years from a single planting
Whitetail Institute's Imperial Edge is an incredibly attractive perennial food plot choice for well-drained soils. The blend includes Sainfoin, Persist Forbs, X-9 alfalfas, and WINA-100 chicory that is sure to hold deer on your property. Imperial Whitetail Edge is designed for well-prepared seed beds in medium/heavy to better-drained soils. Arrest Max Herbicide approved.

Seed Content: Sainfoin, Persist Forb, X-9 Alfalfa, WINA-100 Chicory
Seeding Rate: 6.5 lbs (1/4 acre), 26 lbs (1 acre)
Planting Depth: 1/8"
Fertilizer Recommendations: 400 lbs of 19-19-19 fertilizer per acre
Made In
Was this information helpful?