Product Overview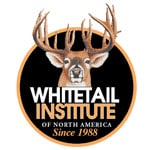 Features
MORE ATTRACTIVE TO DEER than any other brassicas tested by the Whitetail Institute
Fortified with a small amount of Whitetail Institute's TALL TINE TURNIP
Highly nutritious late season food source
Establishes and grows rapidly
EXTREMELY drought and cold tolerant
Provides abundant tonnage, attraction and energy in the early and late seasons
Imperial Whitetail Winter-Greens is an annual blend of cool season WINA brassicas specifically designed for late-season food plots and late-season hunting. Imperial Whitetail Winter-Greens is highly drought-resistant, able to withstand extremely cold temperatures and stands tall even under snow so that deer will find it when everything else is either dead or buried.
Seed Content: Brassica Blend
Seeding Rate: 3 lbs (1/2 acre), 12 lbs (2 acre)
Planting Depth: 1/4"
Fertilizer Recommendations: 400 lbs of 17-17-17 fertilizer per acre
Made In
Was this information helpful?