Product Overview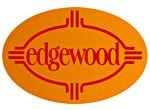 Edgewood Shooting Rest Bags are constructed much like the rearbags - reinforced leather sides with nylon tops that have a light layer of reinforcing under the nylon between the ears to keep the sand from shifting. The inside corners of the bag feature sewn-in nylon inserts to prevent leather from rolling under the stock. The bag's overall fit is unmatched by any other. 100% Made in the U.S.A., these bags are beautifully crafted in Edgewood, New Mexico.

Farley Front Bags have a hard bottom cut to fit into the front basket. 'Common' Front Bags feature 3/8'' wide leather flaps extending along the bottom edges that you can use to pin down with retaining bars, or the flaps can be punched, notched or cut away all together to custom fit your rest.
Note: Farley and New Farley style rest bags do not have the flap indicated by dimensions C and D.
Edgewood Shooting Rest Bag Dimensions

Dimension

Dimension Name

Measurement

A

Forend Cradle Width

Hunt: 2-1/4"
or
Varmint: 3"
(See Description)

B

Stitch Width

Common: 2-7/8"
or
Farley Widths (See Description)

C

Overall Width

3"

D

Overall Length

5.625"

Note: New Farley Front Shooting Rest Bags are designed for the new Farley rest. The old Farley Shooting Rest Bags will not fit the new style as they have a different top plate. Please be sure to order the correct Shooting Rest Bag.

Made In

United States of America
Was this information helpful?