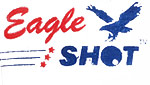 Twenty parts of lead and one part of tin (95% lead, 5% tin). This has been the standard blackpowder cartridge alloy since the 45-70 Government cartridge was first loaded in 1873. It is also popular with many of today's Cowboy Action Shooters. The Brinell Hardness of 20-1 alloy is approximately 10. Sold by the ingot, not by weight.

Technical Information

Nominal Ingot Dimensions:

2" Wide

1.5" Thick

9" Long

Notes:

Sold by Ingot, Not by Weight

Approximate Brinell hardness by material (see product description for specific alloy):

Pure lead, 6

Certified linotype, (ingot is stamped LINO), 22

20 to 1 (ingot is stamped 20-1), 10

Hardball, (ingot is stamped 2692), 16

30 to 1, 8

Pure tin provides only a modest amount of hardening, as its primary purpose is to provide for better filling of the mold.

Special Note: In order to keep prices of casting alloy as low as possible MidwayUSA is aggressively seeking the best price on alloy. This means that alloy is sourced by different manufacturers so ingots received could be from different manufacturers.

Made In {{countryOfOrigin}}