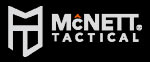 Features:
Adhesive-Free, Self-Adhering Camo Wrap
Covers Standard Firearm
Conceal Guns and Camouflage Gear
Protect Firearms and Equipment from Field Scratches
Will Not Leave a Sticky Residue When Removed
Easy to Cut
Conforms to Any Shape
McNett Tactical, the makers of Camo Form, are bring to you an economical camo wrap that protects firearms and camouflages gear. Camo Form LT is the only self-adhering, camouflage wrap that stretches up to twice its length at 16 feet. Use it to conceal and protect firearms, scopes, knives, flashlights —whatever you're taking into the field.
Camo Form LT stretches and sticks to itself, and conforms to any shape for a custom fit. Once removed, it will not leave a sticky residue, like typical gun wraps. Easy to cut and simple to install, make sure you're covered with Camo Form LT.
Technical Information:
Length: 8 ft (stretches to 16 ft)
Width: 2"