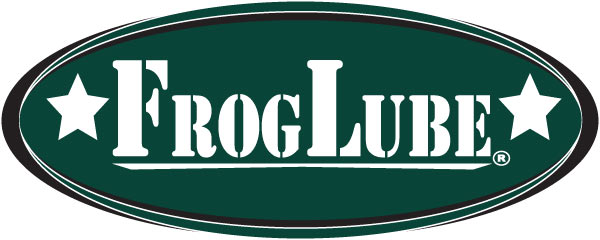 FrogLube Super Degreaser is a super duty cleaner and degreaser used for removing hard core fouling deposits, excessive grease and oil residues and for removal of storage preservatives. It works against all forms of petroleum and hydrocarbons and petroleum distillates. It also cleans heavy metal, copper, lead, stainless, chrome, nickel boron and other metallic finishes. It has been specifically formulated to allow for varying the cleaning strength by adding water in accordance with a dilution schedule. Super Degreaser can also be used in ultra sonic cleaners. The formula, like all FrogLube formulas, is 'biobased' and made from natural plant-based, food grade ingredients.

The professional grade product line-up has been created for discriminating firearms professionals, elite operations units, competitors, trainers, armorers, gunsmiths, manufacturers and high end gun builders who demand the absolute highest performance from gun care products.
FrogLube is the only firearms care products company that uses exclusively bio-based and food grade ingredients to meet existing firearms operating and care requirements. FrogLube products are engineered to deliver a 'tangible and immediate enhancement' from the initial use of the product and also produce a succession of following benefits resulting from the switch to bio-based care products. Weapons lubrication and cleaning products are MANDATORY to the proper operation and maintenance of a firearm. The use of gun care products is NOT AN OPTION. People have become accustomed to choosing products based on minimal criteria, such as friction reduction and corrosion resistance. The FrogLube bio-based/food grade combination adds non-flammability, non-toxicity, anti-oxidation, non-hazardous, de-carbonizing, all-temperature performance and long lasting durability to this list.