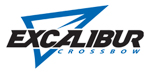 Comfortable Thumbhole Stock
Speed: 330 fps
Weight: 6-1/4 lbs
Illuminated Shadow Zone Crossbow Scope
Realtree AP HD Camouflage
With blazing arrow speeds of up to 330 feet per second and a comfortable ergonomic thumbhole stock for accurate shooting, the Vortex crossbow is a great choice for any crossbow hunter. This crossbow is designed to give you high performance in compact package. The thumbhole stock makes this bow very easy to shoot allowing you to make that precision shot on your trophy animal. Included with this crossbow package is everything you will need to get started with your new crossbow. This package includes a Shadow Zone crossbow scope with red or green multi-range illuminated reticle, scope rings and a base, 4 Firebolt light weight carbon crossbow bolts with field points, Excalibur's 4 arrow quiver with mounting bracket, and a "T" handle rope cocking aid.
Features
Excalibur Thumbhole Stock
Ambidextrous Safety
Realtree AP HD Camo
Technical Information
Speed: 330 FPS
Kinetic Energy: 85 ft-lbs
Draw Weight: 200 lbs
Power Stroke: 15-1/2"
Overall Length: 37-1/2"
Weight: 6-1/4 lbs
Arrow Length: 20"
Sight: Illuminated Shadow Zone Crossbow Scope
Sight Battery: CR2032 (included)
Package Contents
Excalibur Shadow Zone Illuminated Crossbow Scope
Detachable 4-arrow quiver
Four 20" Firebolt crossbow bolts with field points
Rope Cocking Aid
Made In {{countryOfOrigin}}