Product Overview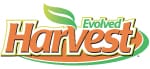 Evolved Harvest ProVide Clover and Chicory Seed is the ultimate clover perennial food plot. The blend of forage clovers coupled with the added attractiveness of the chicory make this an extremely desirable food source for the deer. This mix can be planted in either summer or fall in most areas, and is designed to grow in a variety of different soil types. The clovers in this blend have been tested to provide up to 35% protein and the chicory produces up to 30% protein, so this plot is very nutritious for your deer herd. This premium perennial mix is designed to give you results. 2lb bag plants approximately 1/4 acre.
Technical Information:
Seed Content: Forage Clover, Forage Chicory
North Planting Region: Spring or Early Fall
Central Planting Region: Spring or Fall
Southwest Planting Region: Early Spring or Fall
Southeast Planting Region: Early Spring or Fall
Seeding Rate: 8 lbs/acre
Planting Depth: 3/16 Inch or less
Fertilizer Recommendations: 13-13-13 fertilizer @ 300 lbs/acre
Made In
Was this information helpful?