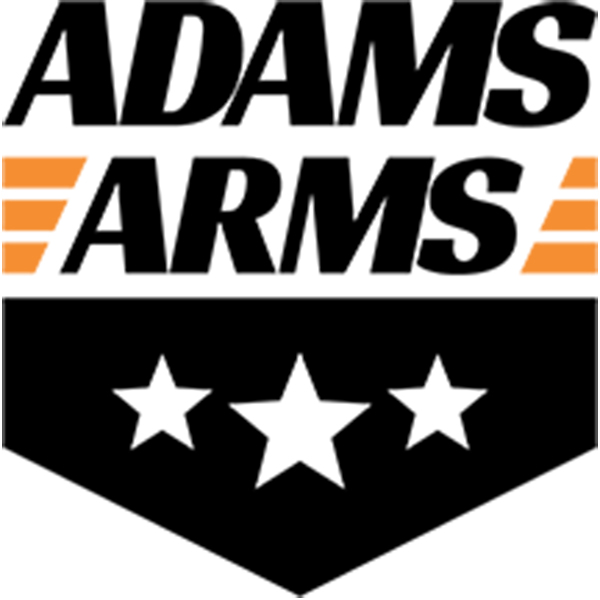 The Adams Arms Lightweight Gas Piston Conversion Kit is a complete retrofitting kit that brings a standard AR-15 rifle into the 21st century by replacing its dirty direct gas impingement operating system with a cooler, cleaner, short-stroke gas piston design. With the piston conversion installed, hot combustion gases are kept out of the upper receiver and vented forward, resulting in a gun that remains cleaner and cooler during operation for increased reliability and decreased maintenance. The low profile design of the gas block reduces weight, and streamlines the look. This kit can be used with any barrel with a .625" diameter gas block and gas piston compatible handguards.
The gas piston kit installs easily, requiring no permanent alterations to the rifle, and adds a minimal amount of weight to the gun over a standard direct impingement operating system. The kit comes complete with a replacement low profile gas block, gas piston, piston return spring, operating rod, solid steel 1-piece bolt carrier, installation hardware and complete instructions. The 1-piece bolt carrier features an integrally machined, solid steel strike face to absorb the operating rod's energy, as opposed to the modified bolt carrier key provided with other conversion kits that relies upon a weaker carrier key screw attachment method. The low profile of the Adams Arms piston design makes it compatible with some free-floating handguards; however removal of some material from the upper portion of the free-float handguard may be required for use with this operating system.
Kit Contents:
.625" Diameter Low Profile Gas Block
Gas Piston
Piston Return Spring and Bushing
Operating Rod
Upper Receiver Bushing
Installation Hardware
1-Piece Bolt Carrier w/Integral Piston Strike Face
Bolt Spring
Installation Hardware
Detailed Installation Instructions
NOTE:
Adams Arm's AR-15 conversion kit system is compatible with 223 Remington / 5.56x45mm NATO, 6.5 Grendel (6.5x38mm), 6.8x43mm Remington SPC, and 5.45x39mm calibers.
Made In {{countryOfOrigin}}