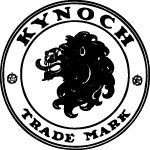 Kynoch Ammunition is widely respected as the true originator of the classic British Nitro Express Cartridges. In association with Eley Limited, Kynamco has brought back this legendary brand to produce those hard to find cartridges. With the use of blended, modern powders, Kynoch is able to match the ballistics of the original ammunition at safer pressures.

Woodleigh Weldcore Solid bullets are the most heavily constructed solids available. The heavy jacket nose creates extra impact resistance and results in deep penetration into even the toughest game. The base of the bullet is rolled back 90 degrees, providing extra strength to prevent any core loss on impact.

Technical Information
Caliber: 500 Nitro Express 3-1/4"
Bullet Weight: 570 Grains
Bullet Style: Woodleigh Weldcore Solid
Case Type: Brass
Made In {{countryOfOrigin}}