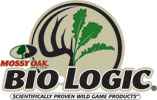 BioLogic Premium New Zealand Perennial is a blend of perennial and annual forages which maximize weight gain and promote antler growth. The perennials are drought resistant and provide highly digestible protein and an abundance of minerals. The annuals provide protein prior to the winter period.
Technical Information:
Seed Content: White Clover, Red Clover, Rape
Canadian Planting Zone: N/A
North Planting Zone: Spring
Transitional Planting Zone: Spring, Late
South Planting Zone: Late Fall
Seeding Rate: 9 lbs per acre
Planting Depth: 1/4 Inch or less
Fertilizer Recommendations: 10-20-20 fertilizer @ 350 lbs/acre
Note:
Products over 10 lbs will ship separately from manufacture in 1-2 days and can be expected to arrive in 7-10 business days. Shipping is included in the cost.
Made In {{countryOfOrigin}}