Product Overview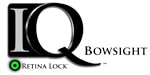 Features
OLED Display with Blue Yardage and Yellow Battery Indicator
2-min Scan Mode
All Aluminum Construction
Tool-Free Micro Adjust Windage and Elevation
Laser Etched Windage and Elevation Markers
2nd/3rd Axis Adjustment
External Activation Trigger Adheres to Bow Riser
Multiple Bow and Quiver Mounting Points
Detachable Red Dot Visible Laser for Easy Calibration
Powered by a Single CR2 Battery
Full Angle Compensation with Yardage Displayed as Horizontal Distance
Fully Contained .019 Fiber Optic Pins
Weights 18.25 oz
Available in 5-pin RH Model
Purpose built to be durable, precise and accurate, each component of the DEFINE is optimized for ultimate performance in the field. By incorporating a laser rangefinder and pin sight into a single unit, users can realize the benefit of less movement during critical moments leading up to the shot and precision ranging while at full draw.
Driven by high-performance circuitry, the backbone of the DEFINE's laser-rangefinding system provides exceptional resolution with accuracy to +/- 1-yard, instantly displayed on a vivid blue OLED conveniently placed within the user's line-of-sight. One-touch trigger-activated scan mode and full angle compensation take the guess work out of moving or stationary targets for up to 2-minutes and eliminate additional movement associated with reaching for a handheld rangefinder. Simply touch the bow-mounted external trigger, view the inline yardage display, select the proper pin and execute the shot! Powered by a single CR2 battery, the rangefinding unit is both compact and lightweight with minimal impact to the pin sight's overall measurements and weight.
With features that greatly outweigh its mass, the DEFINE feathers the scales at just 18.5 oz thanks to precision-milled 6061 aluminum construction and measures 6 3/4" long and 4 1/8" wide. The direct mount sight bracket system brings the sight closer to the bows riser, offers multiple bow and quiver mounting holes and does not require second position mounting of the integrated rangefinding unit, eliminating negative impact on bow balance and/or the shooter's line of sight. A precision bubble level compliments the system's 2nd and 3rd axis adjustments further enhancing the pin sight's accuracy. Five fully contained .019 fiber optic pins with integrated sight light provide exceptional brightness through a full range of tool-free micro adjustment of both windage and elevation. A removable sight in laser, tool-free locking knobs and and laser etched windage and elevation marks provide intuitive yet detailed set up and the peace-of-mind that the users pins will remain true. The IQ DEFINE delivers an intelligent and intuitive laser rangefinder pin sight system that meets all the needs of the serious bowhunter.
Made In
Was this information helpful?