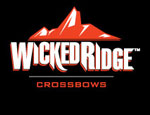 Features
Speed: 305 fps
Power Touch 3-1/2 lb trigger
ACU-52 rope cocking aid
Acura-Angle Technology promotes accurate cocking for pinpoint accuracy
Dry Fire Inhibitor
CNC Machined Riser
3x Mulit-Line Scope
The Wicked Ridge series of crossbows by TenPoint are high quality, fast, and super accurate crossbows designed to meet the needs of any crossbow hunter. The Invader is packed with features normally found on much more expensive crossbows and has the speed to effectively harvest any big game animal in North America. The Power Touch trigger yields a smooth 3-1/2 lb trigger pull and the Dry Fire Inhibitor virtually eliminates the possibility of dry firing your crossbow. The CNC machined riser yields superior strength to traditional molded or cast risers and Wicked Ridge's new Acura-Angle Technology promotes accurate cocking for pinpoint accuracy. Add in the new Acu-52 integrated cocking system and you have one of the easiest to use and deadliest crossbows on the market today. Included in the package with the crossbow is the ACU-52 rope cocking system, 3x Multi-Line crossbow scope, and a 6-arrow quiver, a sling, and three 20" crossbow bolts with field points.
Technical Information

Speed: 315 fps

Kinetic Energy: 92.6 ft-lbs
Draw Weight: 180 lb
Power Stroke: 12.25"
Overall Length: 38"
Axle to Axle Width: 25.25"
Weight: 7 lb
Sights: 3x Multi-Line Scope
Bolt Length: 20"


Package Contents
3x Multi-Line Scope with rings and dovetail base
Patented ACUdraw 52 Cocking Mechanism
3-arrow quiver
Three Wicked Ridge 20" Aluminum Arrows with field points
Sling
Made In {{countryOfOrigin}}