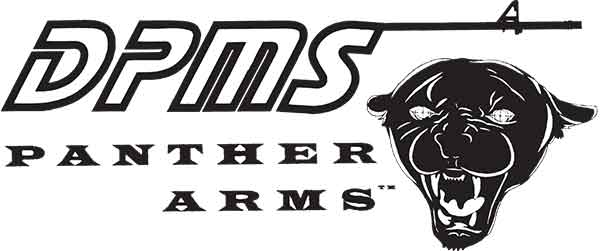 This drop-in upper will attach to virtually any standard AR-15 lower assembly. Comes complete with charging handle, bolt and bolt carrier assembly, it is ready to pin to a complete lower assembly without modification. The AP4 upper is an A3 Flattop with a light contour barrel. This upper features GlacierGuard handguards which are an AP4 style handguard that utilize 15 internal fins, rather than the standard aluminum double-shield, for heat dispersion. These unique fins, while dispersing the heat generated by rifle fire, also provide unsurpassed strength and rigidity for the handguard. Externally, the AP4 "GlacierGuards" feature 15 ribs that mirror the internal fins, and provide the shooter an enhanced grip.
NOTE:
DPMS 6.8mm SPC barrels are threaded 1/2"x28, the standard thread pitch for 223 Remington caliber muzzle brakes and flash hiders. Using a 223 Remington caliber muzzle device on a 6.8mm SPC barrel could be dangerous and should
NOT
be attempted. If an aftermarket muzzle device is to be used with this upper receiver, please be careful to select one of the proper caliber.
Technical Information
Upper Receiver Type: A3 Flat-Top
Barrel Length: 16"
Barrel Contour: Light Contour
Barrel Material: Chrome Moly Steel
Muzzle Thread Pattern: 1/2"-28
Chrome Lined: Yes
Barrel Finish: Black Matte
Twist Rate: 1 in 11"
Chamber: 6.8mm Remington SPC II
M4 Feed Ramps: Yes
Muzzle Device: A2 Flash Suppressor
Gas System Length: Carbine
Gas Block Diameter: Not listed by manufacturer
Handguard: M4 Polymer GlacierGuard Handguards
Sights: A2 Front Sight
Bolt Carrier Assembly Included: Yes
Bolt Carrier Type: Commercial
Please Note: Installation of AR-15 upper assemblies with certain features including, but not limited to: flash hiders, bayonet lugs, and threaded muzzles may violate state and/or local laws.
Made In {{countryOfOrigin}}