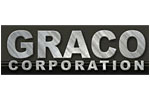 BreaKO recoil reduction systems are designed to reduce recoil acceleration, muzzle bounce, and minimize gun movement during firing. The quality of these units is evident in the design and workmanship. Mercury is used in these units because of its natural ability to absorb and dampen shock. Results are less fatigue, better concentration, higher scores, and comfort-able shooting. All steel construction, "mercury" filled, permanently sealed and ready for installation.

Firearm Fit: Universal

Note: This BreakO system comes with a special screw and will adapt to most forearm caps. Installation to the forearm cap will require a 5/16" hole drilled through the center, some caps may require professional services. These mercury filled units are polished and blued steel, and can also be installed in the stock on most guns, a 7/8" hole or larger is required.
Made In {{countryOfOrigin}}