Product Overview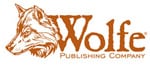 The latest reprint of Mike Venturino's series on Old West firearms, Shooting Buffalo Rifles of the Old West, evokes memories of these historic rifles, and the colorful characters who shot them, from a seminal period in our nation's past. The Springfields, Sharps, Remingtons, Ballards and Winchesters of the blackpowder era are detailed in 288 pages, including over 200 personal and archival photographs. Extensive information on the many cartridges used in these rifles as well as reloading data is included.
Made In

United States of America
Was this information helpful?