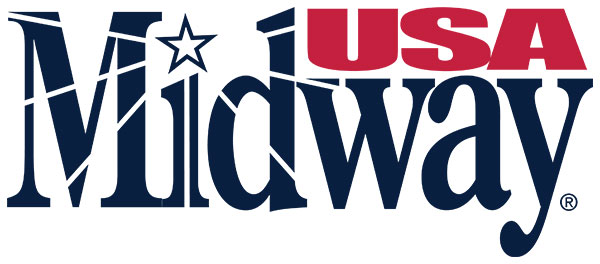 The MidwayUSA Mossy Oak Break-Up Infinity Backpack was designed for the serious hunter and avid outdoorsman. Constructed of an abrasion resistant, PVC coated polyester that features taped and finished seams and heavy-duty zippers with sewn pull tabs, this backpack is more than tough enough to stow all of your gear for those long hunting expeditions. Make better time by walking faster and longer due to the innovative back-support system that utilizes four strategically placed, high-density foam pads which form two channels along the wearer's back. One channel runs vertically along the spine while the other crosses laterally across the back to improve air flow, reducing perspiration and increasing overall comfort. The entire backside of the pack and underside of the shoulder straps are covered in a nylon mesh to further augment air flow.
In addition to being well-made and very comfortable, the MidwayUSA Mossy Oak Backpack is also large enough to carry all of your equipment. With two main compartments, one having a long, thin nylon pocket that is perfect for storing maps, you'll be able to organize your gear appropriately for the task at hand. Toward the top and front of the pack, there is a small, handily-shaped pocket ideal for your digital game camera. A large bonus pocket is conveniently located at the bottom of the bag to store your rain-gear, safety harness, change of socks or other crushable items that need to be readily accessible. With all these high-quality features and such a low price, your search for the ultimate hunting backpack is over!
The MidwayUSA Binocular Harness keeps your binoculars ready for action, while comfortably spreading the weight throughout your shoulder and upper back. This Binocular Harness features a sturdy nylon upper strap to keep the binoculars secure and close to your chest and a flexible, nylon reinforced elastic lower strap that allows you to easily move your binoculars into position when glassing game. The quick-connect system allows you to disconnect your binoculars in a spot and stalk situation that requires belly-crawling for a shot.
The MidwayUSA LensPen is the perfect choice for keeping your optical investment crystal clear. This compact, multi-faceted lens cleaning tool easily packs away into a range bag, gun case, coat or pant pocket and features a handy pocket clip for convenient carrying. The stylish body style houses a retractable dust brush to clear lenses of obstructions, and a flexible, carbon based microfiber pad that effectively removes 100% of fingerprints and smudges from the entire lens. The secret to the MidwayUSA LensPen's effectiveness is in the carbon infused foam pad found in the twist off cap. Each time the cap is twisted on, the carbon removes oils and particles from the microfiber tip that have accumulated during cleaning and recharges the tip for the next use. This technology is what keeps the MidwayUSA LensPen from scratching the lens over time and is responsible for extending the life of the cleaning tip to over 500 uses.
Backpack Technical Information
Overall External Dimensions: 11" (L) x 10" (W) x 20" (H) - All compartments and pockets completely loaded out (approximately 2200 cubic inches)
4 pockets total
Adjustable shoulder straps
Adjustable chest strap
2 side-mounted mesh water bottle carriers
2 external nylon loops - perfect for hanging carabiners or stowing other small bags/pouches
Heavy-duty nylon carrying handle
All zippers have sewn pull tabs to increase speed of access
Made In {{countryOfOrigin}}