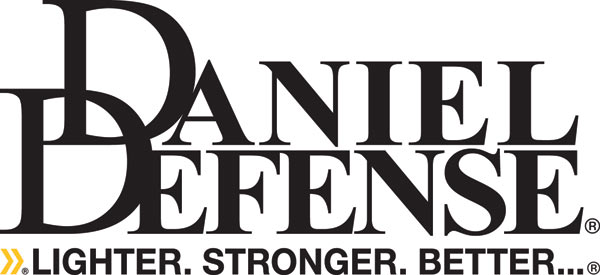 All Daniel Defense Cold Hammer Forged AR-15 Barrels are constructed of Mil-Spec 4150 Chrome Moly Vanadium Steel that is hydraulically shaped by carbide steel hammers around a precision machined mandrel to form the chamber, lands, and grooves. This Hammer Forging process creates a defect-free bore with the most consistent chamber possible, and each of Daniel Defense's barrels undergoes a Magnetic Particle Inspection (MPI) test to ensure this standard of perfection is achieved. All stripped barrels come equipped with an A4 Barrel Extension with extended M4 Feed Ramps for enhanced feeding reliability and a pre-installed locator pin.

This barrel has been finished with a protective Melonite coating that surface-hardens the metal. Also referred to as Salt Bath Nitriding, this treatment produces an extremely hard, slick surface on steel that resists carbon adhesion and increases corrosion resistance, making for easier cleaning and maintenance.

This 18" AR-15 Barrel features Daniel Defense's exclusive Strength 2 Weight (S2W) contour for the perfect balance of barrel weight and stiffness, while the 5.56x45mm NATO chamber allows for full compatibility with both surplus mil-spec and commercial ammunition. The barrel's 1 in 7" Rifling Twist Rate is ideal for use with medium to heavy weight projectiles of up to about 77 grains. Proudly manufactured in the USA.


Made In {{countryOfOrigin}}