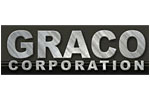 The BreaKO recoil reduction system is designed to reduce recoil acceleration, muzzle bounce, and minimize gun movement during firing. The quality of this unit is evident in the design and workmanship. Mercury is used in the unit because of its natural ability to absorb and dampen shock. Results are less fatigue, better concentration, higher scores, and comfort-able shooting. All steel construction, "mercury" filled, permanently sealed and ready for installation. A 7/8" hole or larger is required for stock mounting.

Technical Information:

The BreaKO Reduction System will fit the draw bolt hole of some guns. If a hole must be drilled, it should be 7/8" diameter, 1/8" deeper than the reducer is long. To be effective, the unit must fit tight in the stock. By wrapping tape around both ends of the reducer it can be made to fit tight in oversize holes. If the hole is excessively tight, remove the label. Insert the reducer into the stock with the threaded hole toward the butt plate and seat firmly. Plain end points to muzzle. End with threaded hole faces butt plate. The reducer may be removed by inserting a 1/4-20 bolt into the threaded hole and pulling.
Made In {{countryOfOrigin}}