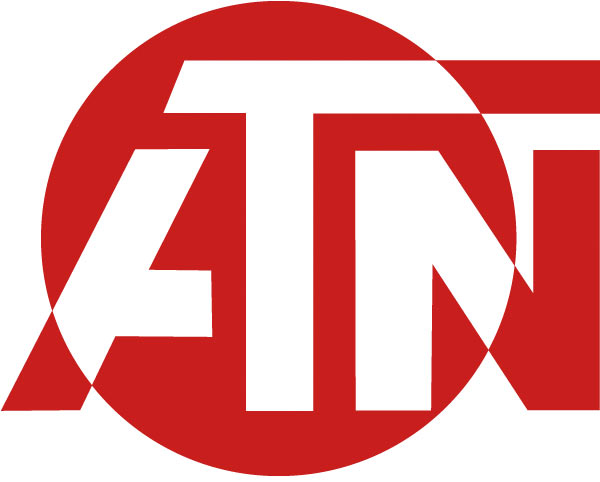 ATN Night Vision binoculars are comfortable, ergonomically designed with top of the line light intensifier tubes with super-fast optics. Additional features include an adjustable eyepiece, manual focus, water and dust resistant and a long battery life. All models feature ATN's "Smart" technology, which allows the unit to turn itself off when not in use. Includes batteries and soft case. Covered by a 2-year warranty.

Accessories Included:


Soft carrying Case

(2) CR123A 3V Lithium Batteries




Technical Information

Infrared Illuminator: Standard
Magnification: 5x
Intensifier Tube: 1st Gen +
Detection Range: 150m/y
Recognition Range: 100m/y
Lens System: F1:1.2, F90mm
Diopter Adjustment: +/- 5
Resolution: 40 lp/mm
Power Supply: (2) CR123A 3V
Range of focus: 6m to infinity
Controls: Digital
Battery Life: 10-20 hours
Operating Temperature: -40C to +40C
Dimensions: 9" x 6" x 2.5"
Weight: 3lbs
Warranty: 2 Year Limited Warranty

Notes:

A night vision device works by taking existing light, whether infra-red, moonlight or starlight, and changing it into visible light. This visible light is amplified to the point where it may be viewed in the devices eyepiece. The process, where the existing light (made up of photons) moves through a photocathode tube, changes to electrons that are electro-chemically amplified and then driven against a phosphorus screen to return them to visible light, gives the final image a green hue. Night vision devices are referred to by what "Generation" they are. Each generation has a different type of intensifier tube.

1st Generation amplifies light several thousand times. The image will generally be sharp in the center and slightly blurry around the edges, allowing wildlife observation or for general security use. A 1st generation will hum when on, it may continue to glow for some time after it is turned off, but is the least expensive type of night vision device.

Recognition of a deer on a cloudy night is possible at 75 yards using a 1st generation unit.

2nd Generation has an extra process because a micro-channel plate is directly behind the photocathode tube and amplifies the light many times more than a 1st generation. The image is sharper and brighter.

Recognition of a deer on a cloudy night is possible at 100 yards using a 2nd generation unit.

CGT IIT Generation type of Image Intensifier tubes are engineered for significantly enhanced performance over current 2nd generation IITs. The CGT IIT is a Multi-Alkali compact 18mm format MCP Image Intensifier. Highlights of the CGT specifications are typical SNR of 16-22 and resolution of 45-54 lp/mm. CGT IITs are sensitive in a wide spectral band and thus provide good contrast in all scene circumstances.

HPT IIT Generation tubes are an upgrade of the CGT Generation tube. They are a Multi-Alkali compact 18mm format MCP Image Intensifier. The HPT tube increases sensitivity, resolution, Signal-to-Noise Ratio (SNR), and the Modulation Transfer Function (MTF). These improvements produce an exceptional image clarity and brightness. Most HPT specifications typically are equivalent to standard 3rd generation. Highlights of the HPT specifications are the typical SNR of 22 and resolution of 64 lp/mm.

3rd Generation has a chemical added to the photocathode and a film is added to increase tube life. These changes give excellent low light performance.

Recognition of a deer on a cloudy night is possible at 150 yards using a 3rd generation unit.

4th Generation does not use the film in the 3rd generation but uses a radically different way in which power is supplied to the unit. Image resolution is increased and there is a significant decrease in interference from bright light sources. Range is increased. The US Military does not use the 4th generation designation. These devices are referred to as "Filmless & Gated".

Recognition of a deer on a cloudy night is possible at 200 yards using a 4th generation unit.

Regardless of generation, the image may have some black spots on it. These do not affect the performance or reliability of the device and should not be considered defects. <!-mrp- 9-5-2013 -->
Made In {{countryOfOrigin}}