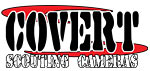 Features:

50' flash range

Time lapse mode

Password protection capabilities

Programmable video

The MP6 game camera from DLC Covert is a camera loaded with features, without the hefty price tag. The 28 infrared LEDs gives you 50' of nighttime flash range, while the resolution can be set between 3, 5, or 6 megapixel. A time lapse feature will allow for all day scouting of your deer heard and the 8 AA batteries makes for low maintenance cost on this camera. Setup on the MP6 is fast and easy. Simply pour out your favorite deer supplement/attractant, arm the camera and be ready for high quality images.

Technical Information:

Resolution: 3/5/6 MP

Trigger Speed: 1.1 second

IR or Incandescent: IR

Flash Range: Up to 50'

Video: Yes, 5-60 seconds

Audio on Video: No

Memory Card Type: SD, SDHC*

Memory Card Size: Will accept up to 8 GB Card

Memory Card Included: No

Multi-shot:Yes, up to 3 shots

Programming Method: LCD Menu

Viewing Screen: No

Battery Type: 8 AA batteries

Batteries Included: No

Photo Stamping: Time & Date, Moon Phase, Temperature

Time Lapse Mode: Yes

External Display: No

Camera Dimensions: 5.1" x 4" x 2.9"

Made In {{countryOfOrigin}}