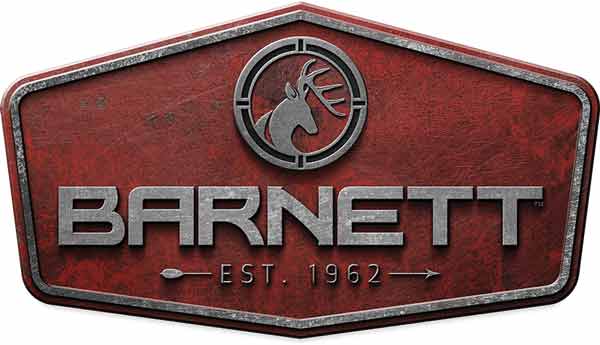 Speed: 365 fps
AVI Limbs reduce noise by up to 30%
ADV Trigger for Consistency and Accuracy
Illuminated Multi-Reticle 3x 32mm Scope
The new Buck Commander Crossbow from Barnett utilizes the same shoot through stirrup design that makes the Predator crossbow so powerful with a new sleek stock design, making the Buck Commander the ultimate hunting crossbow. AVI limbs reduce noise by up to 30% and the revolutionary ADV trigger makes this crossbow deadly accurate. The Buck Commander delivers bone crunching power and penetration and is the ideal choice for either the beginner or the seasoned crossbow hunter. Included in the package are a multi-reticle illuminated 3x 32mm scope, four 22" bolts with field points, and a quick detach quiver.
Features
Aluminum flight rail
Whiplash Cams
Crosswire Strings and Cables
ADF Trigger System
Barnett Illuminated 3x 32mm multi reticle red/green scope
Barnsdale Limbs laminated with AVI noise dampening technology
Made in the USA
Technical Information
Speed: 365 FPS
Kinetic Energy: 126 ft-lbs
Draw Weight: 175 lb
Power Stroke: 14"
Overall Length: 37"
Axle to Axle: 22"
Weight: 8 lbs
Bolt Length: 22"
Sight: 3x 32mm illuminated multi-reticle red/green scope
Sight Battery: CR2032 (included)
Package Contents
Barnett Illuminated 3x 32mm multi-reticle red/green scope
Detachable 4 arrow quiver
Four 22" Carbon Crossbow bolts with field points
Made In {{countryOfOrigin}}