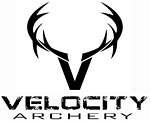 The Badger Crossbow Pistol Bolts, designed for use with the Velocity Badger Crossbow Pistol and feature a 6.5" aluminum shaft. The Badger Crossbow Pistol comes with three bolts, but let's be honest, you need more than three when your buddy sends them sailing over your cross-dart target. The 145 grain bolts come ready to shoot with target points.

Arrow nock color and fletching color on arrows is selected at the factory. All arrows within a single pack will be the same fletching and nock color combination. Depending on production runs colors may vary.



Technical Information:

Arrow Material: Aluminum

Length: 6.5"

Nock Type: Flat Back

Color: Red

Quantity: 6
Made In {{countryOfOrigin}}