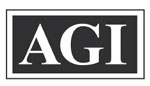 The Disassembly and Reassembly course series is designed for those who wish to learn how to completely disassemble and successfully reassemble their firearm without going into the intricate details provided in the Armorer's Course. This course series is indexed to allow you to move through the course with ease.

Host/Producer: Ken Brooks

Date Released: 2009

Running Time: 57 minutes

Summary of Material:

Covers complete disassembly, reassembly of Ruger Mini-14 and Mini-30 rifles.

Close-up views to provide clear instruction

Note: This course is designed for those who want to know the disassembly and reassembly of the gun and is not designed as an Armorer's course. Features available in the AGI Armorer's Course that are not included in this series include:

Brief history of the gun

Explaination of the design of the gun and how it is supposed to operate

Cleaning and Lubricating

Trouble areas and other areas to watch

Made In {{countryOfOrigin}}