Product Overview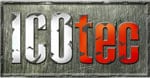 Features
300 yard remote control range. No line of sight required!
Program up to 24 calls
Includes 24 quality sounds by Wildlife Technologies
Activate a decoy from the remote
Standard size SD card, up to 32 GB
Plays .mp3 and .wav files up to 16 bit rate
Great volume, but we included an Ext. Speaker port
High quality audio speaker for superior call replication
The ICOtec GC350 is a highly efficient unit, it is durable, easy to operate, powerful and extremely affordable. You can't go wrong with this electronic game call if you are a beginner or a more experienced hunter that demands expandability. Great for attracting coyote, bobcat, fox, wolf, bear, crow, raccoon, whitetail deer, snow geese, wild turkey and much more. If you are a master of the hand call, take advantage of the remote range and stay better hidden from your game. The more advantages you have, the more results you are potentially going to see. Stretch your hunting budget without sacrificing features, quality or results! ICOtec is dedicated to developing and manufacturing quality, affordable technology products for the hunters. Easy to use, easy to program and with the right strategy you will see tremendous results. Our products are being proven the world over.

Package Includes:
Coyote Female
Coyote Yip/Howl
Coyote Male
Coyote Pup Distress
Jack Rabbit Distress
Cottontail Distress
Gray Fox Distress
Red Fox Distress
Timber Wolf Pup Distress
Timber Wolf Alpha Howl
Mouse Voles
Adult Bobcat
Bobcat In Heat
Raccoon Pup Distress
Crow Distress
Crow & Barred Owl
Woodpecker Distress
Snow Geese Flying
Snow Geese Feeding
Wild Turkey Tom Gobbles
Wild Turkey Hen Chirps
Fawn Distress
Whitetail Buck Grunt
Whitetail Snort Wheeze
Made In
Was this information helpful?