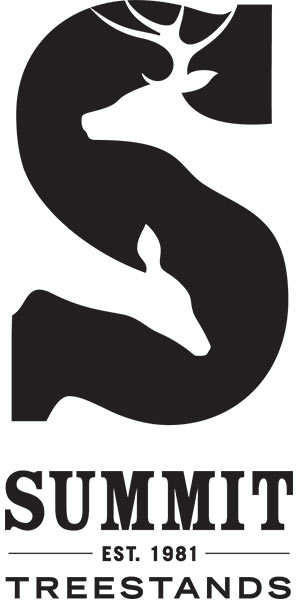 Just like the Viper SD it is based off of, the Ultimate Viper SD Climbing Tree Stand is durable, quiet and comfortable, and is easily packed and stored. Basically, it's the reference design for climbing treestands. It is perfect for gun hunting and bow hunting due to its two-piece seat buckles that enable you to quickly and easily adjust your seat height. You can lower the seat for room for gun hunting, or raise it for room for your bow, or, you can just remove the seat entirely.
Features:
Aluminum 5 Channel Platform Frame with new Dead Metal - Sound Deadening Technology
Aluminum Seat / Climber Frame
Shooting Rail
2 x Coated, Steel Climbing Cables
4 Point FAS (harness) with safety strap and attached SRS strap
RapidClimb Stirrups
Camo Arm and Front Pads
Camo Backpack Straps
Green Utility Strap
Stand Umbilical Rope
Written Instructions
Safety / Instructional DVD
Technical Information: Summit Ultimate Viper SD Treestand
Stand Weight: 26 lbs.
Construction: Aluminum
Tree Size: 8 - 20" Diameter
Seat Height: Adjustable
Seat Size: (base) 18" wide by 12" long (backrest) 12" wide by 20" long
Overall Size: 20" wide by 36" long
Platform Area: 20" wide by 28 3/4" long
Seat Frame Size: 19 3/4" wide by 26 1/2" long
Weight Limit: 300 lbs.
Made In {{countryOfOrigin}}