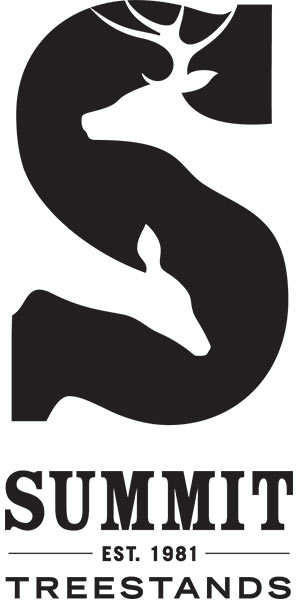 Do you need an open front stand for bow hunting? Do you need to sit while you climb? If you answered yes to both of those questions then the Razor is the stand you seek. The pivoting front climbing bar gives you a convenient spot to rest while you climb. Once up, move it out of the way and you have the perfect open front stand.
Features:
Aluminum 5 Channel Platform Frame with new Dead Metal - Sound Deadening Technology
Aluminum Seat / Climber Frame
Folding Climbing Bar
Comfortable Foam Seat with Backrest
2 x Coated, Steel Climbing Cables
4 Point FAS (harness) with safety strap and attached SRS strap
RapidClimb Stirrups
Camo Bar Pad
2 x Camo Arm Pads
Camo Backpack Straps
Green Utility Strap
Stand Umbilical Rope
Written Instructions
Safety / Instructional DVD
Technical Information: Summit Razor SD Treestand
Stand Weight: 21 lbs.
Construction: Aluminum
Tree Size: 8 - 20" Diameter
Seat Height: Adjustable
Seat Size: (base) 18" wide by 12" long (backrest) 12" wide by 20" long
Overall Size: 20" wide by 36" long
Platform Area: 20" wide by 28 3/4" long
Seat Frame Size: 19 3/4" wide by 26 1/2" long (climbing bar up)
Weight Limit: 300 lbs.
Made In {{countryOfOrigin}}