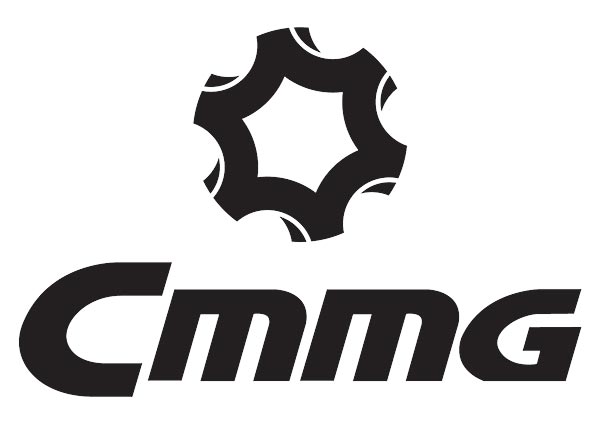 The CMMG AR-15 .22 Long Rifle A3 Upper is a complete, dedicated rimfire AR-15 conversion upper that maintains compatibility with most of the same parts and accessories employed on centerfire caliber AR's. The 22 Long Rifle Conversion Bolt, along with the barrel's true 22 LR Chamber, correct bore dimensions and proper 1 in 16" Twist Rate, make for a truly accurate rimfire AR-15 for inexpensive practice, small game hunting, and introducing young or new shooters to the AR-15 platform.
CMMG's Evolution Series of rimfire uppers feature many significant improvements over previous designs, enhancing functionality, reliability, and ease of use. Prominent among these improvements are an Anti-Jam Charging Handle, Live Round Extraction ability, and Polymer Gas Deflector. CMMG's durable Weapons Armament Surface Protection (WASP) Melonite treatment has been applied to the barrel and surface-hardens the steel, extending barrel service life by reducing friction in the bore and lessening bore surface wear.
Technical Information:
Upper Receiver: A3 w/Ceramic Finish
Barrel Lenght: 20"
Barrel Contour: Government
Barrel Material: Chrome Moly Steel
Muzzle Thread Pattern: 1/2"-28
Chrome Lined: No
Barrel Finish: WASP Melonite
Twist Rate: 1 in 16"
Chamber: 22 Long Rifle
M4 Feed Ramps: No
Muzzle Device: A1 Flash Hider
Gas System Length: None, Blowback
Gas Block Diameter: 0.750"
Handguard: 2 Piece Polymer, Rifle Length
Sights: A2 Front Sight, No Rear
Extras: Gas Deflector, Anti-Jam Charging Handle, Non-Functional Forward Assist Plug
Compatible w/ Black Dog Machine & CMMG Rimfire Magazines (Not Included)
Please Note: Installation of AR-15 upper assemblies with certain features including, but not limited to: flash hiders, bayonet lugs, and threaded muzzles may violate state and/or local laws.
Made In {{countryOfOrigin}}