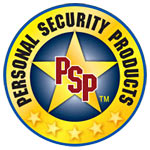 The ZAP 1,000,000 Volt Stun Baton is one intimidating self defense tool. The baton features a built in super bright LED flashlight and ONE MILLION volts of power to instantly drop an attacker-even through heavy clothing. The sight of the electric arc alone is enough to scare off most two and four legged animals. Easily recharges through a standard wall outlet, no special batteries to stock or worry about losing. 11 3/4" length.
Technical Information
Volts Output: 1,000,000 Volts
Battery: Rechargeable Ni-MH
Delivery Method: Contact
ATTENTION:
Rechargeable batteries are shipped with partial charge, handle with caution upon opening.
Made In {{countryOfOrigin}}