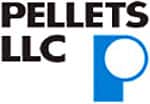 Stainless Steel Media is designed to clean brass inside and out to give a like new look. Unlike conventional corn cob or walnut media, stainless media does not create dust and also cleans the inside of the cases, primer pockets and flash holes. Stainless media will not damage brass and does not require replacement after multiple uses. This media is designed to be used in a water tight rotary tumbler along with water and cleaning solution. Cleaning media pins can be separated from reloading brass with a magnet.

Technical Information

Material: Stainless Steel Pins
Size: 5 lbs
Length: .25"
Diameter: 1mm
Made in USA

Note:
This media is designed to work with rotary tumblers, such as the Thumler's Model B (MidwayUSA #426185), the Frankford Arsenal Platinum Series (MidwayUSA #713881) or the RCBS Sidewinder (MidwayUSA #102969). It is not designed to be used in vibratory tumblers.
Made In {{countryOfOrigin}}