Product Overview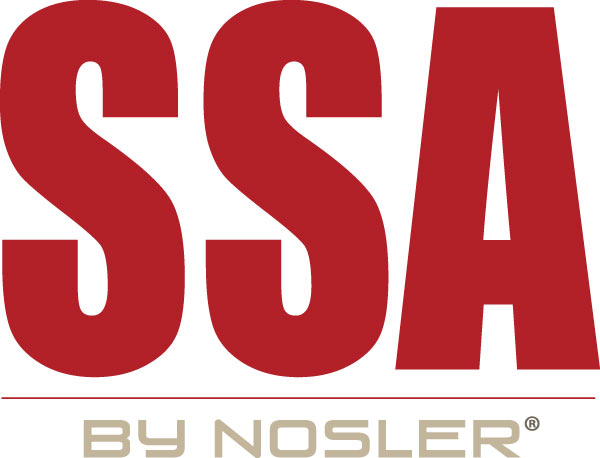 Features
Brass cases loaded with premium Nosler bullets
Powders and charge weights selected for reliable performance in semi-automatic firearms
Engineered to provide the ultimate accuracy and performance from your rifle
Loaded rounds are visually inspected
SSA ammunition by Nosler is tuned specifically for use in semi-automatic firearms chambered in 5.56, 6.8 Remington SPC, 300 AAC Blackout, 308 Winchester and the Granddaddy of them all, 30-06 M1Garand. Loaded to pressures that reliably cycle semi-auto's for maximum dependability, SSA ammunition is now exclusively loaded up front with Nosler bullets for unparalleled down range performance. Whether shooting on the range, in the field, law enforcement or defense, operators depend on their ammunition to function as designed with every trigger pull. SSA ammunition was created, designed and assembled with this in mind so it can be trusted as the right tool for the job. This ammunition is new production, non-corrosive, in boxer-primed, reloadable brass cases.
Nosler Ballistic Tip Hunting bullets have been trusted by hunters for nearly 25 years. They are precision made and individually inspected for the utmost quality which translates to incredible accuracy with every shot. The heavy jacket base prevents bullet deformation during firing and holds together at extreme velocities as well as a polycarbonate tip that resists deformation in the magazine and initiates expansion upon impact. The bullet's mid-section keeps it together at any velocity until impact, and a uniform, pure lead core eliminates possible imbalance and erratic flight caused by air pockets. Great for thin-skinned game like deer, antelope and sheep.
Made In
Was this information helpful?