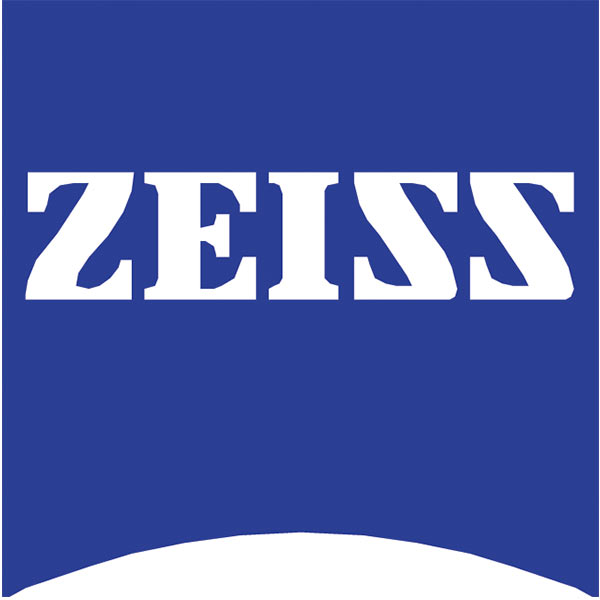 Features
HD-Lens System-The new HD lens system provides exceptionally true and neutral color fidelity: a visual experience that sets new standards in its class
Optimal Ergonomics-The comfortable focus system with the large focusing wheel ensures easy handling, optimum grip and precise focusing even wearing gloves.
Extra-Wide Field of View-Enjoy effortless viewing even over long and relaxed observation periods.
Innovative lens coating-Enjoy clear visibility in any weather and easy cleaning. The LotuTec coating ensures that water simply rolls off the lenses and dirt can be removed easily and gently without a trace.
Lightweight and Strong-The housing is made of high-quality aluminium. The inner workings are therefore perfectly protected, ensuring the long-term precision of the HD lens system.
Nitrogen Filled
The Conquest HD binocular delivers the ultimate combination of features outdoor enthusiasts have come to expect and demand. The German made binocular features a new HD lens system that allows for 90% light transmission and unmatched clarity and resolution. The high grade aluminum body provides a perfect balance of rugged durability and lightweight ergonomic feel for all day comfort on any outdoor adventure. The superior lens system provides outstanding field of view for easy scanning across large open areas will still giving you total image quality at minimum distances of 8.2'. The Conquest HD binocular is 100% waterproof and fogproof and is now backed by the 5-year Zeiss No-Fault Policy along with the Lifetime warranty.

The Conquest HD 8x32 is a lightweight model that is ideal for stalking game dawn to dusk. Its compact size makes it a convenient companion in difficult terrain. The 8x magnification provides a good wide panorama and shake-free images. Close focus of just 6.5 feet allows you to experience crisp images and clear colors up close.
The Conquest HD 10x32 combines all the features needed for long distances and long ranges. It provides a detailed image – even at longer distances – on hikes during the day or for hunting in the mountains. It also scores up close with crisp images and clear colors – down to a range of 4.9 feet.
At 345 feet the Conquest HD 10x42 offers one of the the largest fields of view in its class. This gives you an optimum panorama, even at long distances. Thanks to its increased magnification, you can experience especially detailed insights into the natural world, and track and identify game with ease.
All 56 mm models are ideal companions for viewing under the most challenging light conditions. They are very impressive with the widest fields of view, maximum brightness and brilliant high-contrast images.
The 8 x 56 offers the largest eye relief and image stability for relaxed viewing into the deepest twilight.
The 10 x 56 is ideal for seeing details even at long distances.
The 15 x 56 is designed for extremely long views. Discover nature's smallest secrets and optimize your visual experience with the 1/4" tripod adapter included.
Technical Information
Prism Type: Roof
Prism Glass: 32 and 42mm models =Schmidt-Pechan; 56mm models=Abbe-König
Eye Relief: 8x32mm=16mm;10x32mm=16mm; 10x42mm=17mm; 8x56mm=18mm; 10x56mm=18mm; 15x56mm=18mm
Exit Pupil: 8x32mm=4mm;10x32mm=3.2mm; 10x42mm=4.2mm; 8x56mm=7mm; 10x56mm=5.6mm; 15x56mm=3.7mm
Field of View @ 1000 Yards: 8x32mm=420';10x32mm=354'; 10x42mm=345'; 8x56mm=375'; 10x56mm=345'; 15x56mm=240'
Close Focus: 8x32mm=4.9';10x32mm=4.9'; 10x42mm=6.5'; 8x56mm=11.5'; 10x56mm=11.45'; 15x56mm=11.45'
Length: 8x32mm=4.9";10x32mm=4.9"; 10x42mm=6.5"; 8x56mm=8.27"; 10x56mm=8.27"; 15x56mm=8.27"
Width: 8x32mm=4.5";10x32mm=4.5"; 10x42mm=4.7"; 8x56mm=5.7"; 10x56mm=5.7"; 15x56mm=5.7"
Weight: 8x32mm=22.2 oz.;10x32mm=22.2 oz.; 10x42mm=24.7 oz.; 8x56mm=44.6 oz; 10x56mm=45 oz; 15x56mm=45.7"
Lens Covers Included: Yes
Waterproof: Yes to 400 mbar
Lens Coating: Fully Multi-Coated/LotuTec
Warranty: Limited Transferrable Lifetime
Notes: Accessories Included: Case, Neck Strap, Rubber Lens Caps. 15x56mm includes tripod adapter
Made In {{countryOfOrigin}}