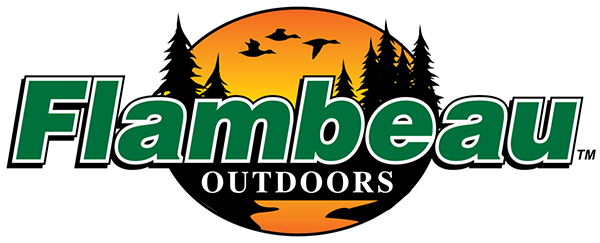 Features
Carved by renowned master carvers
Complete new postures and positions
Patent pending UVision Paint Technology
Proprietary polymer blend yields tough "battleship" feel
Paint system yields unsurpassed adhesion/durability
Top notch in-season shipping and service
Proprietary keel design on floating decoys allows for multiple tie-off points and motion never before achieved
Waterfowl hunters nationwide can close their eyes and draw on the powerful memory of a waterfowl morning....dawn breaking, decoys set, piercing cold shotgun steel, hot coffee, frozen fingers, steamy dog's breath;.anticipation..and if the weather gods are with you..birds driven in on the edge of a Storm Front. Waterfowl hunting success can be razor thin and you need every advantage in the pursuit of this unforgiving passion.


Drawing on decades of experience as a market leader and innovator, Flambeau is proud to introduce Storm Front Decoys as its newest line of waterfowl decoys. Every ounce of Flambeau knowledge and experience was put to the test in pioneering these extraordinary creations. There is not a product on the market today that can guarantee a successful hunt although, Storm Front Decoys, boasting the laundry list of features and benefits below, sure can come close! Depth adjusting eyelet allows for hunters to change water depths without excess decoy line. Secure strap weight location ensures an easy set up and tear down. The paint schemes were also developed utilizing Patent Pending UVision Technology matching the reflectance of real feathers in the full range of light visible to waterfowl, including Ultra-Violet.



Technical Information
Keel: Weighted
Size:
Blue Winged Teal: 10.5"
Black Duck: 14"
Green Winged Teal: 10.5"
Mallard: 14"
Pintail: 14"
Wood Duck: 14"
Pack Quantities:
Blue Winged Teal: 4 drakes, 2 hens
Black Duck: 6 drakes, 6 hens
Green Winged Teal: 4 drakes, 2 hens
Mallard: 6 drakes, 6 hens
Pintail: 4 drakes, 2 hens
Wood Duck: 4 drakes, 2 hens
Head Position:
Blue Winged Teal: 2 active drakes, 2 skimmer drakes, 1 resting hen, 1 dabbler hen
Black Duck: 6 semi-resting drakes, 6 semi-resting hens
Green Winged Teal: 2 active drakes, 2 skimmer drakes, 1 resting hen, 1 dabbler hen
Mallard: 3 active drakes, 3 semi-resting drakes, 6 semi-resting hens
Pintail: 2 active drakes, 2 semi-resting drakes, 2 semi-resting hens
Wood Duck: 2 active drakes, 2 skimmer drakes, 2 semi-active hens
Made In {{countryOfOrigin}}