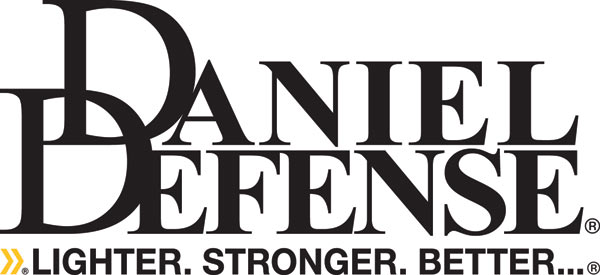 The Daniel Defense DDM4v5 Complete AR-15 Upper Assembly in 300 AAC Blackout features a premium, Cold Hammer Forged Barrel made from Mil-Spec 4150 Chrome-Moly Vanadium Steel that is Black Nitride Treated for superior durability and corrosion resistance. The 16" Barrel features Daniel Defense's signature Strength 2 Weight (S2W) contour for the perfect balance of barrel weight and stiffness, while a set M4 feed ramps machined into the upper receiver and barrel extension enhance reliable feeding and function. The bolt and carrier both pass a thorough Magnetic Particle Inspection (MPI) test for guaranteed structural integrity, and the gas key is properly staked to its mil-spec bolt carrier. All steel parts (except the barrel) are finished in a heavy Mil-Spec Phosphate; aluminum parts are Type III Hard Coat Anodized.
The upper's barrel has been finished inside and out with an advanced Salt Bath Nitriding treatment that bonds with the metal on a molecular level. Also referred to as Melonite, this finish produces an extremely hard, slick surface on steel that resists carbon adhesion and increases corrosion resistance, extending a barrel's service life by reducing the friction produced inside the bore upon firing for a net decrease in bore surface wear over time. Nitriding converts the barrel steel's surface without any build-up, retaining all of the benefits of traditional chrome lining without suffering the accuracy degradation commonly encountered due to uneven application of chrome inside the barrel's bore. The end result is a barrel that's capable of producing accuracy on par with a Match Stainless Steel tube, while also exhibiting the longevity and resilience of a Chrome Lined, Mil-Spec barrel.
This DDM4v5 features the new DDM4 12.0 Free Float Quad Rail Handguard that extends forward over a pinned, low profile gas block to create one long, uninterrupted top rail platform, as well as providing ample room for mounting tactical accessories and enhancing the system's accuracy potential by isolating the barrel from outside influences. The DDM4 Rail combines the best features of Daniel Defense's previous handguard designs to create an entirely new and improved platform. The 1-Piece Lower Rail of the handguard has been located closer to the barrel for an exceptionally slim, compact exterior footprint that is more comfortable and ergonomic to hold in the off-hand. The M4 rail is secured to the upper receiver with a new Bolt-Up System using 4 steel fasteners for rock solid stability and repeatable positioning of rail mounted accessories, and includes 4 Integral Quick Detach Sling Swivel Sockets for a multitude of sling mounting options. This DDM4v5 Upper comes complete and ready to fire with a charging handle assembly, Daniel Defense Flash Hider, 3 low profile ladder rail covers and a Daniel Defense Vertical Fore Grip.
The Carbine Length Gas System used by this upper is a good choice for the 300 AAC Blackout cartridge in a 16" Barrel when various weights and types of ammunition are to be used. Most Subsonic and Supersonic loads, fired from either a Suppressed or Unsuppressed gun, are compatible with this configuration. However, some subsonic ammunition may not always cycle reliably under adverse conditions or in a severely fouled firearm without a sound suppressor attached to provide extra backpressure. If experiencing cycling issues with subsonic loads while unsuppressed, Daniel Defense recommends the user install an "H" weight or lighter recoil buffer.
Technical Information:
Upper Receiver: A4 Flat-Top
Barrel Length: 16"
Barrel Contour: Strength to Weight (S2W)
Barrel Material: 4150 Chrome Moly Vanadium, Cold Hammer Forged
Muzzle Thread Pattern: 5/8"-24
Chrome Lined: No
Barrel Finish: Melonite / Black Nitride
Twist Rate: 1 in 8"
Chamber: 300 AAC Blackout
Bolt Carrier: Mil-Spec
M4 Feed Ramps: Yes
Muzzle Device: Daniel Defense Flash Hider (1.875")
Gas System Length: Carbine
Gas Block Diameter: 0.750"
Handguard: DDM4 12.0 Quad Rail, Free Float
Sights: None
Weight: 3 lbs, 10 oz (w/no accessories mounted)
Extras: Low Profile Gas Block, Daniel Defense Vertical Grip, 3 Low Profile Rail Covers
Compatible w/Subsonic or Supersonic loads, either Suppressed or Unsuppressed
Uses Standard AR-15 Magazines, including MagPul Pmags (Not Included)
Please Note: Installation of AR-15 upper assemblies with certain features including, but not limited to: flash hiders, bayonet lugs, and threaded muzzles may violate state and/or local laws.
Made In {{countryOfOrigin}}