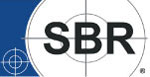 Designed for pistol and sub-machinegun training applications, these Tracer rounds provide the shooter with immediate feedback through trajectory visualization by allowing the bullet path to be seen up to 75 yards. Tracer light is a bright white and green light, is visible at the muzzle and can be seen in full daylight. Non-corrosive.

SBR ammunition is match-grade quality and is used by top level shooters like Team Smith & Wesson's BJ Norris. Here's what BJ had to say about SBR Ammunition:

"Having fired well over 300,000 rounds during my career as a competitive pistol shooter, I have specific things I look for in ammunition. It must be accurate, consistent, and above all totally reliable. SBR Ammunition fits these descriptions perfectly. Developed and manufactured on state of the art equipment, each load goes through an exhaustive testing process before being packaged and marketed. Quality ammunition is a passion of Buddy Singleton and it shows up in every aspect of SBR's products, from the LaserMatch Tracers to the Special-Application-Subsonic rounds designed specifically for suppressors, you can trust SBR to deliver their best in every box, I know I do."
Made In {{countryOfOrigin}}