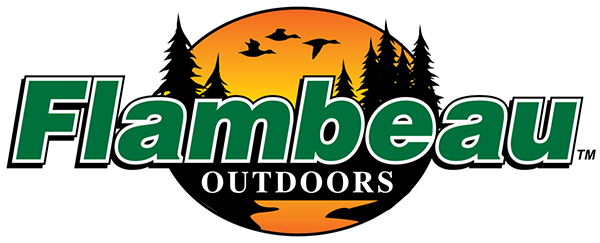 Drawing on decades of experience as a market leader and innovator, Flambeau is proud to introduce Storm Front Decoys as its newest line of waterfowl decoys. Every ounce of Flambeau knowledge and experience was put to the test in pioneering these extraordinary creations. There is not a product on the market today that can guarantee a successful hunt…although….Storm Front Decoys, boasting the laundry list of features and benefits below, sure can come close!
The full body goose decoys feature motion stakes with fixed bases allowing them to move very well in even the slightest breeze. These decoys are exactly what you need to finish those wary late season birds and have them landing in your lap.
Note:
All Storm Front Full Body, Shell, and Floater decoy heads are interchangeable.
Features:
Carved by renowned master carvers
Complete new postures and positions
Patent pending UVision Paint Technology
Proprietary polymer blend yields tough "battleship" feel
Paint system yields unsurpassed adhesion/durability
Proprietary motion stakes on field decoys yields realistic motion
Top notch in-season shipping and service
Proprietary keel design on floating decoys allows for multiple tie-off points and motion never before achieved
Technical Information:
Species: Canada Goose
Keel: N/A
Size: 24"
Pack Quantities: 6
Head Position: 1 long feeding right flocked, 1 short feeding right flocked, 1 straight feeding flocked, 1 resting flocked, 1 active walker flocked, 1 looking flocked
Made In {{countryOfOrigin}}