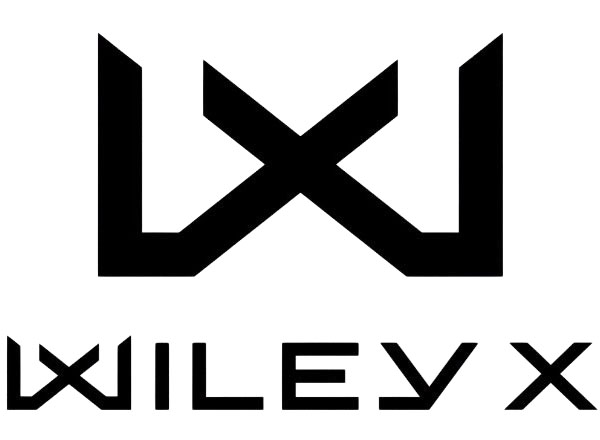 The Wiley X WX Valor Polarized Sunglasses are a part of Wiley X's stylish, ultra protective eyewear lineup, designed to fit small to large sized heads. Wiley X sunglasses are designed to take on anything that is thrown your way, and will make you look good while doing it. Because what's the point of having ultra-protective eyewear if no one wants to wear them? Wiley X products are put through rigorous testing to be ANSI Z87.1 rated, and are committed to creating the most stylish and comfortable sunglasses for virtually any occasion.
Wiley X protective sunglasses are manufactured with the world's most durable and lightweight materials. The WX Valor sunglasses feature shatterproof Selenite polycarbonate lenses with a scratch resistant T-Shell Hardcoat finish. The lenses withstand the ANSI High Mass Impact Test, in which a 1.1 lb. pointed projectile is dropped from a height of 50" directly on the lens. Wiley X lenses also pass ANSI optical clarity standards. The frames are made from the virtually indestructible Triloid nylon. Both the lenses and frames must withstand the ANSI High Velocity Impact Test, in which a 1/4" diameter steel ball is fired at a speed of 150 fps, 20 times from different angles, ensuring that the lenses and frames are practically indestructible. The frames are also designed to be the most comfortable sunglasses on the market.
The WX Valor Polarized sunglasses feature the Wiley X Filter 8 polarized lenses. These polarized lenses are designed to prevent glare off of water and other light colored surfaces that can diminish vision at critical moments and also cause eye fatigue. The lenses feature 8 coatings that create 100% polarization with 100% UV protection.
If you are looking for a pair of sunglasses that fit your everyday life, are extremely safe, stylish, and comfortable to wear, look no farther than Wiley X.
Technical Information:
Fits Head Sizes: Small to Large
Frame Color: Metalic Silver
Lens Color: Polarized Smoke Green
Polarized: Yes
ANSI Rated: ANSI Z87.1
Exceeds Military Ballistic Standards
Meets U.S. Military Specifications as Combat Protective Eyewear
Rated as OSHA Grade Occupational Protective Eyewear
Changeable Lens Capability for maximum versatility
Includes:
Black Zippered Case
Leash Cord
Cleaning Cloth
Made In {{countryOfOrigin}}