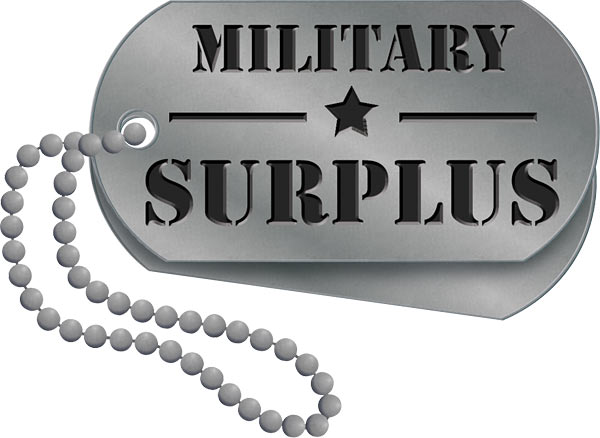 A component of the MOLLE System, this Fighting Load Carrier (FLC) Set is designed to fit underneath the full MOLLE pack. It includes a Fighting Load Carrier (FLC) Vest, 2x Canteen/GP Pouches, 2x Hand Grenade Pouches, 2x M4 Triple Magazine Pouches and 3x M4 Double Mag Pouches, all pre-assembled and in brand new condition. All genuine US Government Issue, all pieces are made of Cordura material with nylong webbing, and all plastic is Infrared Resistant GhillieTex Polymer. Durable, rugged, and versatile, the material even takes well to commercial dyes, so can be easily used for Paintball or hunting in any environment. This is truly a universal platform.

Fighting Load Carrier Vest NSN: 8465-01-525-0577

Worn high on the chest, this vest is one-size-fits all. The height is adjustable using the rear webbing straps, and the waist features a sideways "T"-shaped webbing sandwich tab on each side that can be slotted in at any place on the belt to adjust width. If need be, you can even un-thread the webbing from the inner rear buckles, so the waist can be narrowed even more. This vest is literally covered in Universal straps, and is designed to hold any number of combat loadouts. It can be zipped up, or buckled if worn over body armor. Also features two quick-release removable GhillieTex D-rings for other attachments.

Canteen/General Purpose (GP) Pouch, 2ea NSN: 8465-01-525-0585

Pouch can be used to hold 1 stripped down MRE, a 1 Qt. Canteen, 5 M16 or M4 magazines, or ANPVS 7 Goggles, or any number of other items. Features a Quick Release adjustable buckle, two velcro-closure side pockets for water purification tablets, internal drawstring Cordlock Sides for secure retention, and a grommet hole for drainage. Exterior dimensions measure 6"H x 5-1/2"W x 3"D, or about as big as a 1 qt canteen.

Hand Grenade Pouch, 2ea NSN: 8465-01-525-0589

This pouch is designed to securely hold one hand grenade,and the front flap features button closure with a quick-release pull tab. It has a metal grommet drain hole on the bottom panel. Exterior dimensions measure 4"H x 2-3/4"W x 2"D.

M16/M4 Triple-Mag "Shingle" Side-By-Side Pouch, 2ea NSN: 8465-01-525-0598

Fitting between the vest and other pouches, this flat side-by-side mag pouch has Universal Webbing on the front side to allow other pouches to be attached to it. Features three side-by-side pockets with wide webbing top flaps and button snap closure, a drain grommet on bottom, and folds flat when empty. Exterior dimensions measure 7"H x 10"W x 1-1/2"D.

M16/M4 Double-Mag Pouch, 3ea NSN: 8465-01-525-0606

Designed to hold two mags each, this pouch features stretch elastic to keep mags from jostling and wide, heavy hook & loop panels to close the top flap. It folds flat when empty and features a webbing pull tab and a drain grommet on bottom. Exterior dimensions measure 7-1/2"H x 3-1/2"W x 2-1/2"D.

Made In {{countryOfOrigin}}