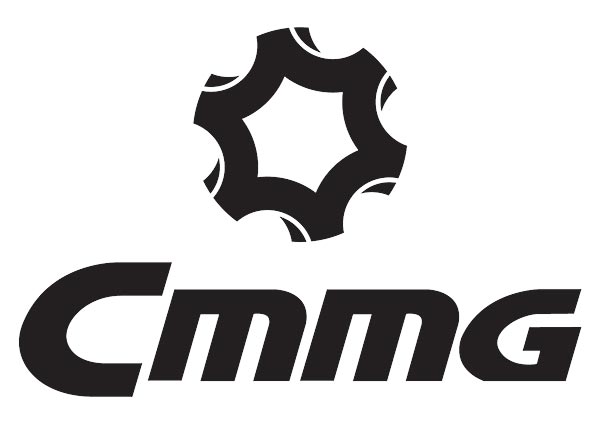 The CMMG 300 AAC Blackout Barrel features 1 in 7" twist rifling and a pistol length gas system. The muzzle is threaded 5/8"-24 for use with muzzle brakes, flash suppressors, or sound suppressors. Gas block and gas tube not included.
The barrel is composed of Chrome Moly Steel and finished inside and out with CMMG's durable Weapons Armament Surface Protection (WASP) Melonite treatment. The unique Melonite treatment applied to the barrel surface-hardens the metal, extending barrel service life by reducing friction in the bore and lessening bore surface wear. Also referred to as Nitriding, this treatment produces an extremely hard, slick surface on steel that resists carbon adhesion and increases corrosion resistance, making for easier cleaning and maintenance. Nitriding converts the steel's surface without any build-up, retaining all of the benefits of traditional chrome lining without suffering the accuracy degradation commonly encountered due to uneven application of chrome inside the barrel's bore.
The Pistol Length Gas System provides optimal reliability with subsonic ammunition while suppressed and supersonic ammunition while unsuppressed. While supersonic ammunition may also function with a sound suppressor installed, subsonic ammunition fired without a sound suppressor may cause cycling problems.
Barrel Specifications:
Length: 8.5"
Material: 4140 Chrome-Moly steel
Contour: M300
Chamber: 300 AAC Blackout
Twist Rate: 1 in 7"
Chrome Lined: No
Finish: WASP Melonite
M4 Feed Ramps: Yes
Muzzle Thread Pattern: 5/8"-24
Gas Port Location: Pistol
Exterior Diameter at Gas Port: 0.750"
.

Please Note: An "AR-15 Pistol" barrel is less than 16" in length. Pistol barrels are only for use on AR-15 pistol lowers and legal Short-Barreled Rifles. Other configurations may violate Federal law.
Made In {{countryOfOrigin}}