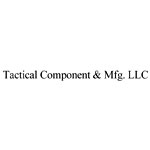 If you are looking for extra shots from your Remington 700, this magazine extender is the solution. When installed, it will extend the magazine capacity from the standard 4 rounds to 7 rounds for long action and 9 rounds for short action. Made from top quality 60% glass reinforced nylon.

Technical Information

Notes:

Extends standard 4 round capacity to 7 rounds of .308 and 9 rounds of .223.