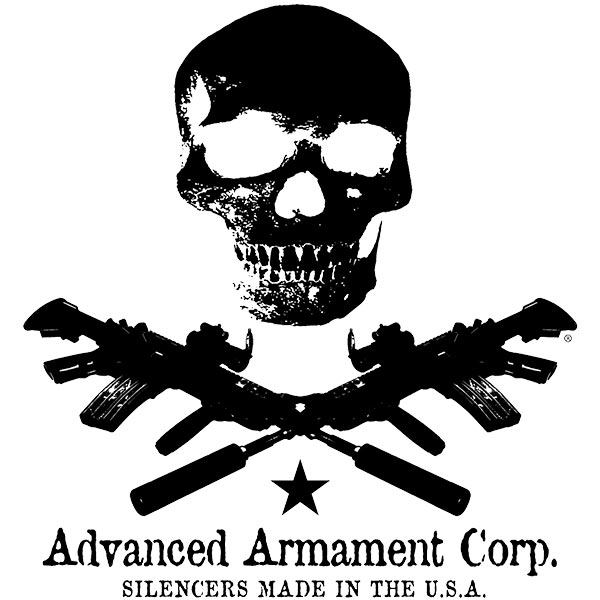 This AAC Blackout Flash Hider is an extremely efficient design that effectively eliminates muzzle flash, even on short barrels. The open-end, 3-prong design of the Blackout is inherently stronger than 4-prong units, and is not subject to the wear and erosion commonly encountered with closed-end designs. All Blackout flash suppressors are machined from high strength aerospace steel alloy and coated in a hard, durable, corrosion resistant SCARmor finish.
The 18-Tooth Blackout flash hider makes use of AAC's original spring mount sound suppressor mounting system. The 18T mount is a simple and secure way to quickly attach or detach an AAC silencer via a single inconel spring in the base of the silencer body. 18-T models are designed specifically for use with AAC's first generation, fast attach silencers, and are not compatible with the newer ratchet mount (51-Tooth) or ratchet mount taper (90-Tooth) sound suppressors.
Specifications:
Caliber: 30 Cal/7.62mm (Also 6.8 and 6.5mm)
Thread Pitch: 1/2"-28
Common Firearm Use: Custom Threaded AK-47
Length: 2.5"
Length Added to Barrel: 1.875"
Weight: 4.35 oz
Finish: SCARmor
Silencer Mount: 18T Spring Mount
AAC Silencer Compatibility:
NOTE:
This Flash Hider has a 30 Caliber opening and was originally envisioned for use on a custom threaded AK-47 since most factory threaded AK barrels lack concentric muzzle threads, and may therefore be unsafe for use with a sound suppressor.
Made In {{countryOfOrigin}}