Product Overview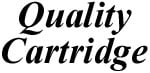 Quality Cartridge started in 1990 manufacturing custom, obsolete and wildcat cartridge cases. Quality Cartridge uses the highest quality materials and equipment to produce the best brass available. Along with the high quality of their products Quality Cartridge also properly head stamps over 450 different calibers from popular wildcats to obsolete cartridges. It is easy to see why Quality Cartridge has become the go-to source for obscure cartridge needs.

Because of variations in case size for some specialty cartridges, it is best to check the brass against a fired case from a particular firearm to ensure suitability. Whenever possible, brass has been formed to published standards for the cartridge. This is not loaded ammunition.

Preparation: Due to the manufacturing process and/or shipping, case mouths may not be perfectly round. To ensure a round case mouth, cases must be sized (or have the expander ball of the sizing die run through case neck) and deburred/Chamfered prior to loading.

Notes: A light "staining" may be found on the case neck of new brass. This is due to annealing. Annealing is a process, performed by the manufacturer, which involves rapid heating to a specified temperature followed by rapid cooling. This process imparts cases with the proper hardness to securely hold a bullet as well as gives flexibility to expand and contract upon firing and repeated forming. The "staining" is a residue from this process. This stain may be removed by tumbling before loading.


Made In

United States of America
Was this information helpful?