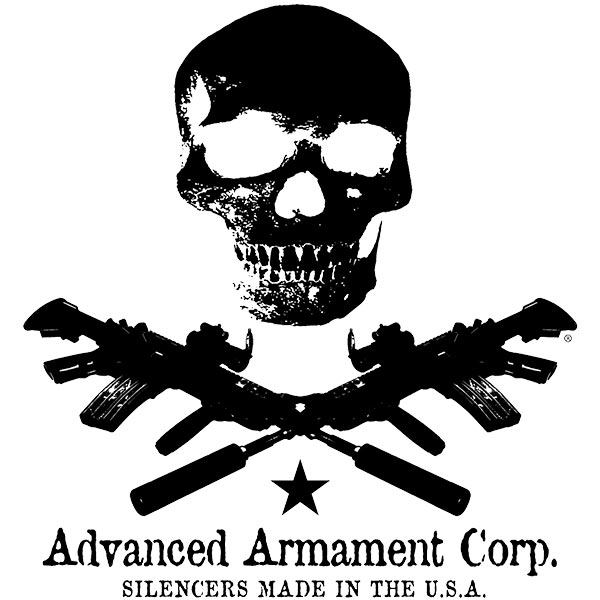 This Advanced Armament Corp. AR-15 Upper Receiver Assembly in 300 AAC Blackout is a pin-on, ready-to-shoot top end for use with any legally registered SBR or dedicated pistol AR-15 lower receiver. The Mil-Spec 4150 chrome moly vanadium steel barrel comes equipped with 1 in 7" twist rifling, M4 feed ramps, a low profile steel gas block, and is finished inside and out with a protective black nitride treatment for superior durability and corrosion resistance. The muzzle is threaded with a 5/8"-24 pitch for easy installation of a silencer, and is topped off with an effective AAC 51T Blackout flash hider.
The upper features a forged M4-style flat-top receiver onto which a Knight's Armament free floating URX III Modular Rail System is rigidly attached. The URX III creates a full length top rail surface when matched with the flat-top upper to accommodate almost any desired sighting arrangement. This customizable handguard allows shooters to attach modular rail sections along its length only where needed for adding accessories, keeping the remainder of the handguard slim, smooth, and snag-free. The heat-treated, full auto bolt carrier is finished in a slick Nickel Boron coating, and comes equipped with a properly-staked gas key and Carpenter 158 steel bolt assembly.
This 9" 300 Blackout upper utilizes a pistol length gas system and is compatible with most subsonic and supersonic ammunition, with or without a sound suppressor in place. However, some subsonic ammunition may not always cycle reliably under adverse conditions or in a severely fouled firearm without a sound suppressor attached to provide extra backpressure.
Technical Information
Upper Receiver: A3 Flat-Top
Barrel Length: 9"
Barrel Contour: Medium
Barrel Material: 4150 Chrome Moly Vanadium Steel
Muzzle Thread Pattern: 5/8"-24
Chrome Lined: No
Barrel Finish: Black Nitride / Melonite
Twist Rate: 1 in 7"
Chamber: 300 AAC Blackout
M4 Feed Ramps: Yes
Muzzle Device: AAC 51-T Blackout Flash Hider
Gas System Length: Pistol
Gas Block Diameter: 0.750"
Handguard: Knight's Armament URX III Modular Rail, Free Float
Sights: None
Bolt Carrier Assembly Included: Yes
Bolt Carrier Type: Mil-Spec, Nickel Boron Finish
Suitable for use w/Subsonic or Supersonic loads, either Suppressed or Unsuppressed
Compatible w/standard AR-15 magazines, including Magpul Pmags (Not Included)
Please Note: An "AR-15 Pistol" upper assembly has a barrel less than 16" in length. Pistol uppers are only for use on AR-15 pistol lowers and legal Short-Barreled Rifles. Other configurations may violate Federal law.
Please Note: Installation of AR-15 upper assemblies with certain features including, but not limited to: flash hiders, bayonet lugs, and threaded muzzles may violate state and/or local laws.
Made In {{countryOfOrigin}}