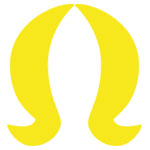 Dandy Products Omega Auto Powder Trickler is similar to the original Omega Powder Trickler but features an automatic shutoff feature. The Omega Auto Powder Trickler uses an optical sensor that is adjustable to work with most beam scales. The Omega Auto Trickler is designed to finish the required charge needed to load a cartridge. The initial load is placed in the scale pan from your powder throw or scoop, then finished with the auto function of the auto trickler. This is accomplished by pushing either button, the auto mode is the same speed for each button. The trickler will start and run till the beam disrupts the light circuit. At this point your trickler functions the same as the original Omega 2-Speed Electric Powder Trickler. If your charge is short, merely tap the black (slow speed) button till you are satisfied with the alignment of scale. The Auto trickler optical sensor can also be covered when not being used with a beam scale, making the unit operate like the original Omega Trickler. Also like the original Omega it uses an electronic control pad with a fast and slow speed it is able to trickle powder faster and more accurate than conventional tricklers. The Omega's hopper holds approximately 1000 grains of powder and is height adjustable for use on a wide variety of scales. Along with the 2 speed controller the drop tube has an adjustable weight to fine tune the drop to a single kernel if needed. The 4.25" drop tube allows plenty of room to work with the scale and features an angle cut end to watch the powder trickle. The Omega Powder Trickler was designed with the reloader in mind with a 24" cord and adjustable stand it can be set up to work with almost all reloading benches. The Omega Powder Trickler takes the work out of trickling powder charges and makes for a more enjoyable reloading experience.

Note: The Auto trickler only dispenses at one speed in auto mode. Once the light sensor has been tripped or covered the remote will operate at 2 speeds.

Technical Information:
Capacity: 1000 Grains
Accessories: Two-AA batteries
Warranty: Omega 2-Speed Electric Powder Trickler is warranted to be free from defects in material or workmanship for as long as the original owner owns it.
Made In {{countryOfOrigin}}