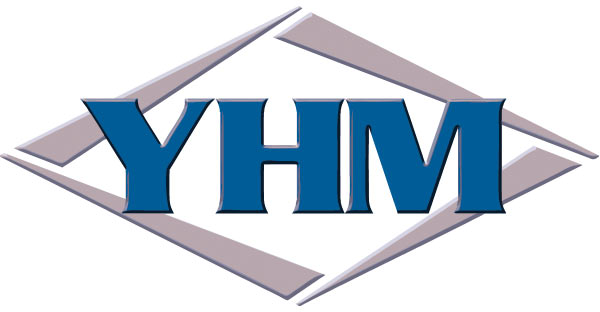 This Yankee Hill Machine AR-15 Specter XL Black Diamond Upper Assembly is chambered in 5.56x45mm NATO and comes ready to fire right out of the box upon installation onto any standard AR-15 lower receiver. As YHM's flagship upper receiver group, the Specter XL Black Diamond top end is assembled from premium components into a lightweight, high performance package.
The upper assembly comes equipped with a chrome lined, diamond fluted 4140 chrome moly steel barrel, 1 in 7" twist rifling and M4 feed ramps. This unique barrel profile is complemented by YHM's lightweight, free floating rifle length Diamond handguard. At 12.58" in length, the Diamond forearm bridges the gap between the barrel nut and the upper receiver's flat top rail for a clean, monolithic look, and also accommodates any number of tactical accessories via its 4 full length Picatinny rails at 12-, 3-, 6-, and 9-o'clock. Additional features include an effective Phantom 5C2 flash hider, a set of flip up iron sights, a low profile gas block at the carbine gas position, a commercial bolt carrier group, charging handle, forward assist, brass deflector and ejection port door. Made in the USA.
Technical Information
Upper Receiver: A3 Flat-Top, Forged 7075-T6 Aluminum
Barrel Length: 16"
Barrel Contour: Medium, Diamond Fluted
Barrel Material: 4140 Chrome Moly Steel
Muzzle Thread Pattern: 1/2"-28
Chrome Lined: Yes
Barrel Finish: Parkerized
Twist Rate: 1 in 7"
Chamber: 5.56x45mm NATO
M4 Feed Ramps: Yes
Muzzle Device: YHM Phantom 5C2 Flash Hider
Gas System Length: Carbine
Gas Block Diameter: 0.750"
Handguard: YHM 12.5" Diamond Series Quad Rail, Rifle Length, Free Float
Sights: YHM Handguard Mounted Flip-Up Front, YHM Flip-Up Rear
Bolt Carrier Assembly Included: Yes
Bolt Carrier Type: Commercial
Weight: 4.8 lbs
Please Note: Installation of AR-15 upper assemblies with certain features including, but not limited to: flash hiders, bayonet lugs, and threaded muzzles may violate state and/or local laws.
Made In {{countryOfOrigin}}