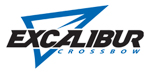 Speed: 305 fps
Weight: 5-3/4 lbs
Reliable Recurve Design
Traditional Pistol Grip Stock
Realtree Advantage Timber Camo
The Axiom from Excalibur is a finely constructed recurve crossbow designed to meet the demands of today's hardcore crossbow hunter. This compact crossbow delivers speeds of up to 305 feet per second so it has plenty of power to take down nearly any big game animal. This lightweight bow weighs in at only 6 pounds and is very easy to maneuver in the woods, making it the perfect choice for beginning hunters and experienced crossbow shooters alike. Included with the package is a multiplex crossbow scope with rings and base, a 4 arrow quiver, 4 Firebolt crossbow bolts with field points, and an Excalibur rope cocking aid.
Features
Reliable recurve design
Ergonomic Pistol Grip Stock
Advantage Timber HD Camo
Dyna Flight String
Technical Information
Speed: 305 fps
Kinetic Energy: 72 ft-lbs
Draw Weight: 175 lbs
Power Stroke: 14-1/2"
Overall Length: 37-1/2"
Weight: 5-3/4 lbs
Arrow Length: 20"
Sight: 4x 32mm multiplex Axiom Scope
Package Contents
Excalibur 4x 32mm Axiom multiplex crossbow scope
Detachable 4-arrow quiver
Four 20" Firebolt crossbow bolts with field points
Rope Cocking Aid
Made In {{countryOfOrigin}}