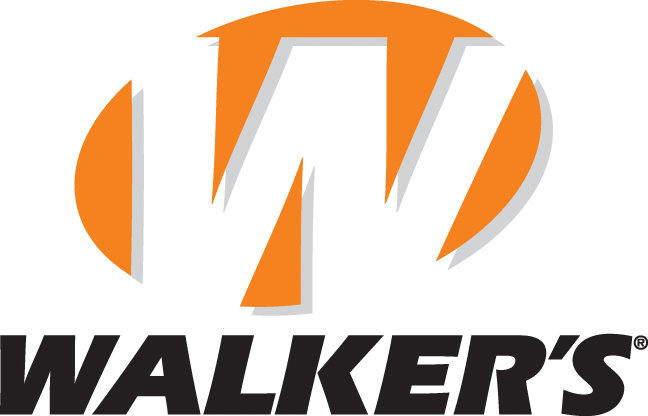 The Walker's Game Ear Elite Power Muffs QUAD Electronic Earmuffs will give you the edge when hunting your next trophy. The Elite Power Muffs QUAD offer not two, but four wind resistant, high frequency, stereo microphones for unparalleled sound quality and directionality. Each ear cup has independent volume control, and the stereo microphones can enhance your hearing by up to 9x. The Elite Power Muffs also feature Adjustable Frequency Tuning (AFT) so you can adjust the muffs specifically to you individual hearing needs. The ear cups feature Anti-Microbial rubber ear pads that provide a secure acoustic seal to protect your hearing from muzzle blast and provide a comfortable fit. The ear cups are concave on the bottom, so they will not interfere with your cheek-weld on your stock. The headband is fully adjustable for a customizable fit, and padded for all-day comfort.
The Elite Power Muffs feature a special water repelling Nano coating. The Aridion Nano technology coats every aspect of the hearing unit at a nanoscopic level and protects much more thoroughly than alternative approaches. The result is a truly durable and invisible liquid repellent coating, on all the electrical parts. The revolutionary Nano-coating does not affect working components, so you can be confident your Elite Power Muffs will work flawlessly.
The Elite Power Muffs QUAD earmuffs feature a Noise Reduction Rating (NRR) of 24dB, and utilizes sound activated compression (SAC). SAC is a special electronic circuitry that will compress gun shots and other loud noises down to safe level, without completely cutting the sound off. This allows you to hear range commands or communicate with your hunting partners, even when shots are being fired around you. Your hearing cannot be replaced, so make sure you pick up a set of Walker's Elite Power Muffs for your next trip to the woods. Includes 2 AAA batteries.
Technical Information:
Amplifies Sound: 9x
Power: 50dB
Type: Over the Head
NRR Rating: 24dB
Reaction Time: 32 MS
Battery Number and Type: 2 AAA (Included)
Expected Battery Life: 200 Hours
Made In {{countryOfOrigin}}