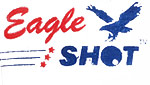 Adding Tin to casting alloy allows the lead to flow more easily and fill the mold more completely, for fewer voids in the finished bullet. It only takes about 2-3% tin content in lead to achieve this. Tin also provides a modest amount of hardening, however antimony is the primary ingredient used to harden lead alloys. Sold by the ingot, not by weight. Approximate weight is 2 lbs. per ingot.

Technical Information
Notes:
Nominal Ingot Dimensions:

9" x 2" x 1.5" (L x W x H)

Pure tin provides only a modest amount of hardening (2.5), as its primary purpose is to provide for better filling of the mold

Special Note: In order to keep prices of casting alloy as low as possible MidwayUSA is aggressively seeking the best price on alloy. This means that alloy is sourced by different manufacturers so ingots received could be from different manufacturers.

Made In {{countryOfOrigin}}