Product Overview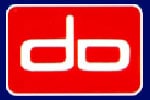 Features
OptiLOUPE: 2-1/2X additional magnification to any Lens plate
VisorLIGHT powered by 2 AA batteries with an adjustable mount
It tilts - Adjustable pivots allow the visor to be tilted out of the way when not needed
Adjustable Headband - Conforms to fit all head sizes
Lightweight Construction
The OptiVISOR is a precision binocular headband magnifier, which leaves both hands free and allows three-dimensional vision. Lenses are optical glass that are ground, polished and mounted in interchangeable plastic frames. The padded leather headband can be worn over eyeglasses. The VisorLIGHT clips to head band and provides hands-free illumination, and the OptiLOUPE attaches to the OptiVISOR to provide an additional 2-1/2x magnification. The Optivisior set includes: Visor, 6 lens Plates, OptiLOUPE, VisorLight, and Hard-sided case. Replacement lens plates sold separately.

Notes:
Lens No. 2: 1-1/2X at 20 inches
Lens No. 3: 1-3/4X at 14 inches
Lens No. 4: 2X at 10 inches
Lens No. 5: 2-1/2X at 8 inches
Lens No. 7: 2-3/4X at 6 inches
Lens No. 10: 3-1/2X at 4 inches


Made In
Was this information helpful?