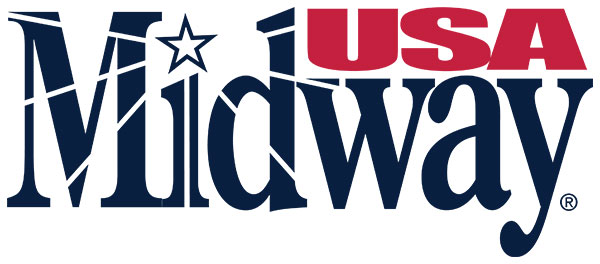 Features
Integral Cleaning Rod Storage Inside Gun Case
4 Metal Stakes to Prevent Lift
12" Non-Skid Section On Shooting Mat
Drag Loop On Exterior of Gun Case
Heavy Duty Stitching
MOLLE Webbing 5 rows inside case; 6 rows in each exterior pocket
The MidwayUSA Heavy Duty Shooting Mat Tactical Rifle Case brings together two shooting essentials into one convenient package. This design combines our popular tactical rifle cases with our shooting mats to form a great rifle transportation and shooting platform. The interior gun case has hook-&-loop fastener retention straps to secure your rifle with a muzzle sleeve to prevent debris from entering the muzzle. Padded backpack straps on the rear of the case give you an easy and comfortable carry option to go along with a heavy duty carry handle. The gun case body is padded throughout to give your precision rifle the support and protection it needs during transport. When you arrive at your desired shooting location, simply unfold the case and remove your rifle from the retention straps. The case then becomes a shooting mat with four corner loops to stake down the mat preventing lift from muzzle blast or wind.
Six MOLLE webbing straps are located inside the gun case providing space for attachments for your shooting accessories. Two outer pockets are located on the front of the case with five rows of MOLLE webbing inside each of them hold ammunition or any additional gear you may need on the range. An exterior storage pouch contains the included stakes to hold down your shooting mat while in use. Rugged material along with heavy duty zippers ensure this shooting mat gun case will stand up to a variety of shooting situations and environments that you may find yourself in. The MidwayUSA Heavy Duty Shooting Mat Tactical Rifle Case is the best of both worlds by eliminating the need to bring a shooting mat along with your gun case and rifle to the range.
(Ammunition case not included)
Note:
Folded Case Thickness: 2" (4" at exterior pockets)
Unfolded Shooting Mat Length: Without buttstock retaining flap 69" with buttstock retaining flap 80.5"
Unfolded Shooting Mat Width: 44.5"
Rifle Storage Maximum Length: 49"
Carry Strap Maximum Length: 32"
Carry Strap Minimum Length: 24"
Carry Strap Pad Length: 13"
Carry Strap Pad Width: 2.75"
Outer Pocket Dimensions: 12" x 14.5" x 1.5"
Weight: 9.5 lbs